News and Events
Keep up with the latest news and events happening around Wild Koala Day and the conservation of Koalas in the Wild.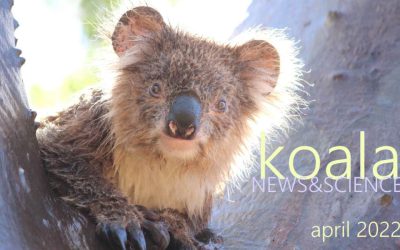 May 3 Wild Koala Day coming up, and events have increased, Koalas mentioned in federal government budget speech, New koala training for wildlife carers, Important Grey Box forest restoration project in Vic going ahead, 1100 koala trees planted in Joyner, QLD, Funding for koalas in Noosa QLD, One quarter of Little River replanted with koala trees VIC, Investors scrutinising Mt Gilead development, Coffs Council Supports a Great Koala National Park, Success identifying individual koalas from recordings of vocalisations, More koalas than expected in Maroochy Botanic Gardens QLD, Koala numbers stable in Narrandera NSW, Freezing koala sperm cheaper than captive breeding, Emergency intervention for Belmont Hill koalas working QLD, 500 hectares to be reforested in Northern Rivers, Fundraising success for Myall koalas NSW.
KOALA SCIENCE: Howell, L.G. et al Modelling Genetic Benefits and Financial Costs of Integrating Biobanking into the Captive Management of Koalas. Lott, M.J. et al Future‐proofing the koala: synergising genomic and environmental data for effective species management. Eisenhofer, R. et al Individuality and stability of the koala faecal microbiota through time. Kan, A. et al A Possible Link between the Environment and Cryptococcus gattii Nasal Colonisation in Koalas in the Liverpool Plains. Speight, N., Health and Diseases of Koalas. FEATURE PAPER: Camaclang, A. E.et al. Predicting the optimal amount of time to spend learning before designating protected habitat for threatened species.