Koalas can live in suburbs and towns.  Koalas can live successfully near humans.
Around Australia there are many examples of suburbs and towns where koalas live due to sensitive development and good town planning.  These places are also great places for people to live, with beautiful scenery, open space to play or keep fit, thriving economies and excellent re-sale value.  The link between nature and human health has been well documented, with benefits for physical, mental and social health.
Some examples of towns and suburbs where koalas live due to sensitive development:
VIC: Raymond Island, East Gippsland
NSW: Port Stephens, Hunter region
NSW: Lismore, Northern Rivers – the four Northern Rivers councils of Lismore, Byron, Tweed & Ballina have koala management plans in place, encouraged by 30 years of advocacy from Friends of the Koala, Inc.
NSW: Byron Bay (Byron Shire) Northern Rivers
NSW: Tweed shire, Northern Rivers
NSW: Ballina shire, Northern Rivers
NSW: Bangalow & hinterland, Northern Rivers
QLD: Coomera Waters Estate, Gold Coast
QLD: Toogoolawah, Kilcoy
QLD: Brisbane Valley (Somerset Regional Council)
QLD: White's Hill, Mount Gravatt & Toohey Forest, Brisbane (but Mount Gravatt & Toohey Forest desperately need a safe wildlife crossing over the Pacific Hwy)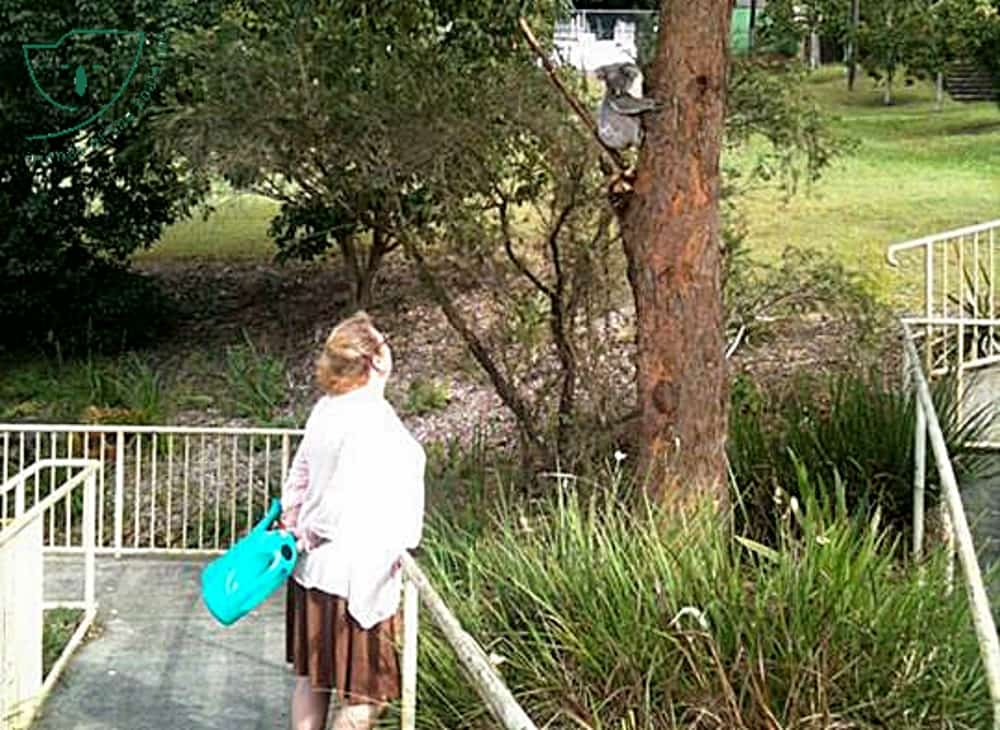 But sadly, most suburbs are a death-trap for koalas. New developments often cut down 99% of a koala's home, leaving only ten or fifteen trees "for the koalas".  That is not enough. That koala is then forced to cross roads and backyards every day just to get food. Cars, trucks and dogs kill koalas at a higher rate than they can breed.
Koalas need more forest than we think. In the dry woodland of the You Yangs in Victoria, a single male koala requires over 20,000 mature eucalyptus trees to live. Thousands of hectares of forest are required for a thriving colony of koalas.
But in south-east Queensland and northern NSW koalas can live in smaller pockets of forest. Researchers from University of Queensland found that retaining 30% of forest cover and creating safe highway crossings will maintain healthy koala populations, particularly where larger areas of forest are connected by continuous corridors.
It is possible to save our koalas and have a good lifestyle.  In fact, saving our koalas might ensure our good lifestyle – they are worth around $3billion annually to the Australian economy.
So how can you help the koalas that live with you?
Before buying a house, look for:
• Developments that have not cut down any native trees. Developments on old, cleared farmland, and old housing or industrial sites are suitable.
• Developments that have preserved or added to wildlife corridors. Development-scale wildlife corridors should be wider than 100 metres, continuous, preferably beside streams or waterways and not alongside roads.  Ideally, 30% of the site should be representative of the natural ecosystem on that site, so if the site was Tallowwood forest at least 30% should be that type of forest. Note: A single line of trees is not a wildlife corridor, and a line of ornamental palm trees is not a wildlife corridor.
Questions to ask your local council:
• Do they have wildlife crossings over or under roads? If not, why?
• Do they have a plan for protecting native wildlife in the region?
• Do they have a plan for creating and/or preserving large regional-scale wildlife corridors between substantial areas of koala habitat?
• When is their next community tree planting day?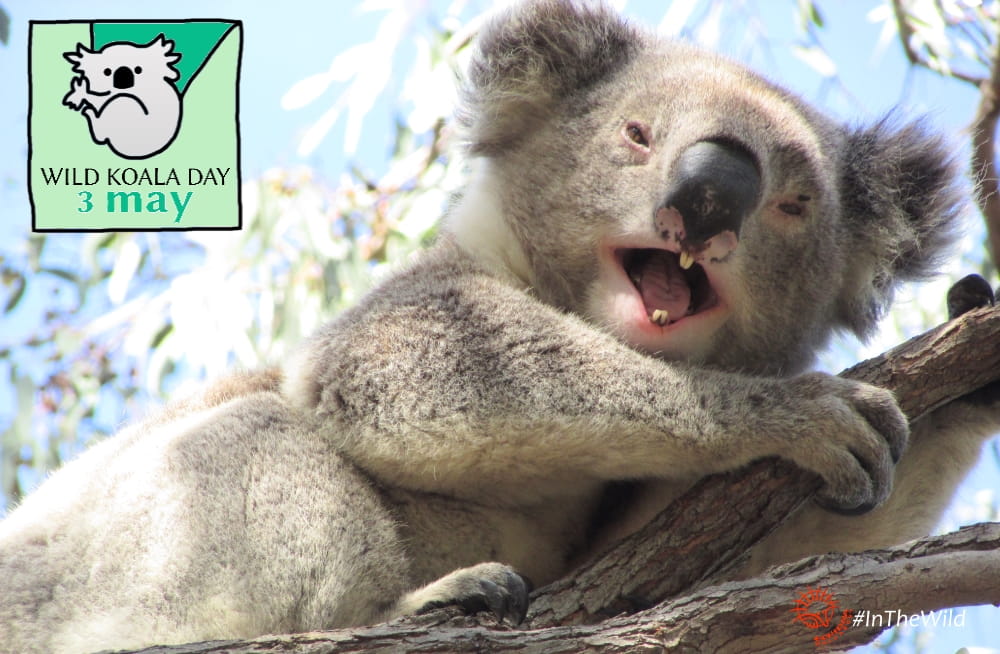 Thanks to Karina Waterman, Angela Christadoulou, Lorraine Vass (Friends of the Koala Inc),  Linda Sparrow (Bangalow Koalas) and Rosie O'Brien (ARROW) for help with writing this article. Thanks to Friends of the Koala for use of images.
REFERENCES:
Mol Ecol. 2013 Jul;22(14):3752-65. doi: 10.1111/mec.12359. Epub 2013 Jun 4. Using multilevel models to identify drivers of landscape-genetic structure among management areas. Dudaniec RY1, Rhodes JR, Worthington Wilmer J, Lyons M, Lee KE, McAlpine CA, Carrick FN.