Wild Koala Day Events Australia-wide
Get involved with a Wild Koala Day Event and help koalas.
Past Wild Koala Day Events: 2020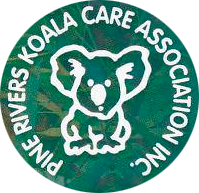 Wild Koala Day is on again, but digital!  
When: Sunday 3 May 2020
Where: in your home
What: a koala photo competition, a gallery of koala photos to share on your social media, and more!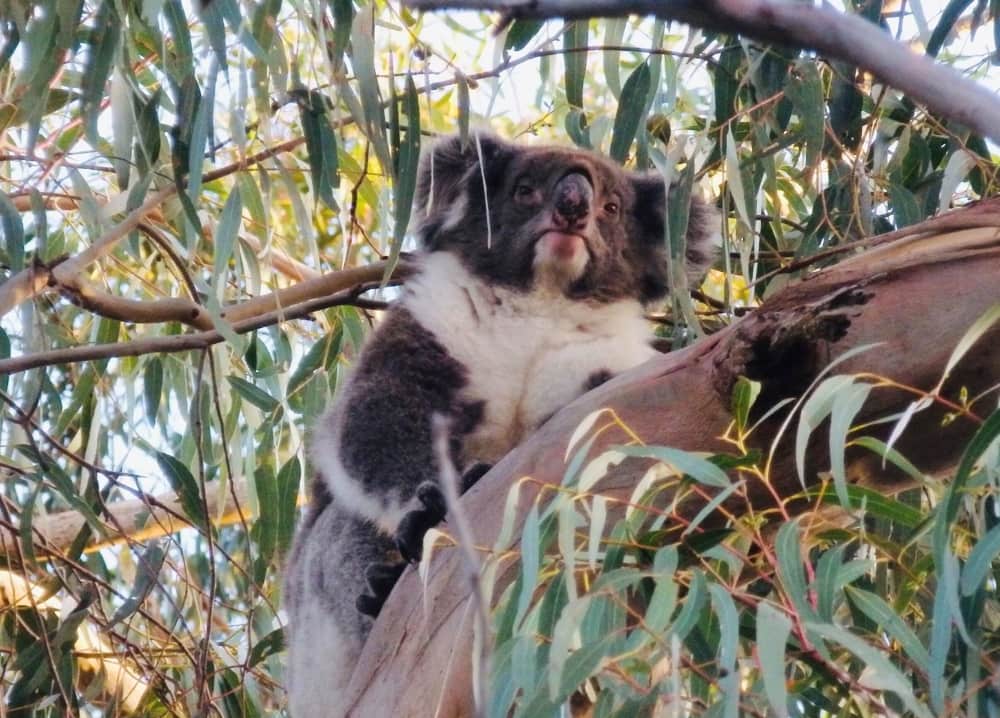 UPDATE: This workshop was very successful, with over 80 participants including local government representatives. 
….
Did you know our koala population on the Mornington Peninsula is in trouble? For 'Wild Koala Day 2020' join us and learn what you can do to help our local koalas.
This is a Zoom meeting for Mornington Peninsula residents and everyone else interested in koala and nature conservation. We will share what we know about koalas on the Mornington Peninsula followed by an online Q&A.
Presenters:
Dr Desley Whisson – Koala researcher and expert
Dirk Jansen – MPKC President
IMPORTANT – You have to register for this event via Eventbrite otherwise you will not receive the Zoom details: https://www.eventbrite.com/o/mornington-peninsula-koala-conservation-30087804578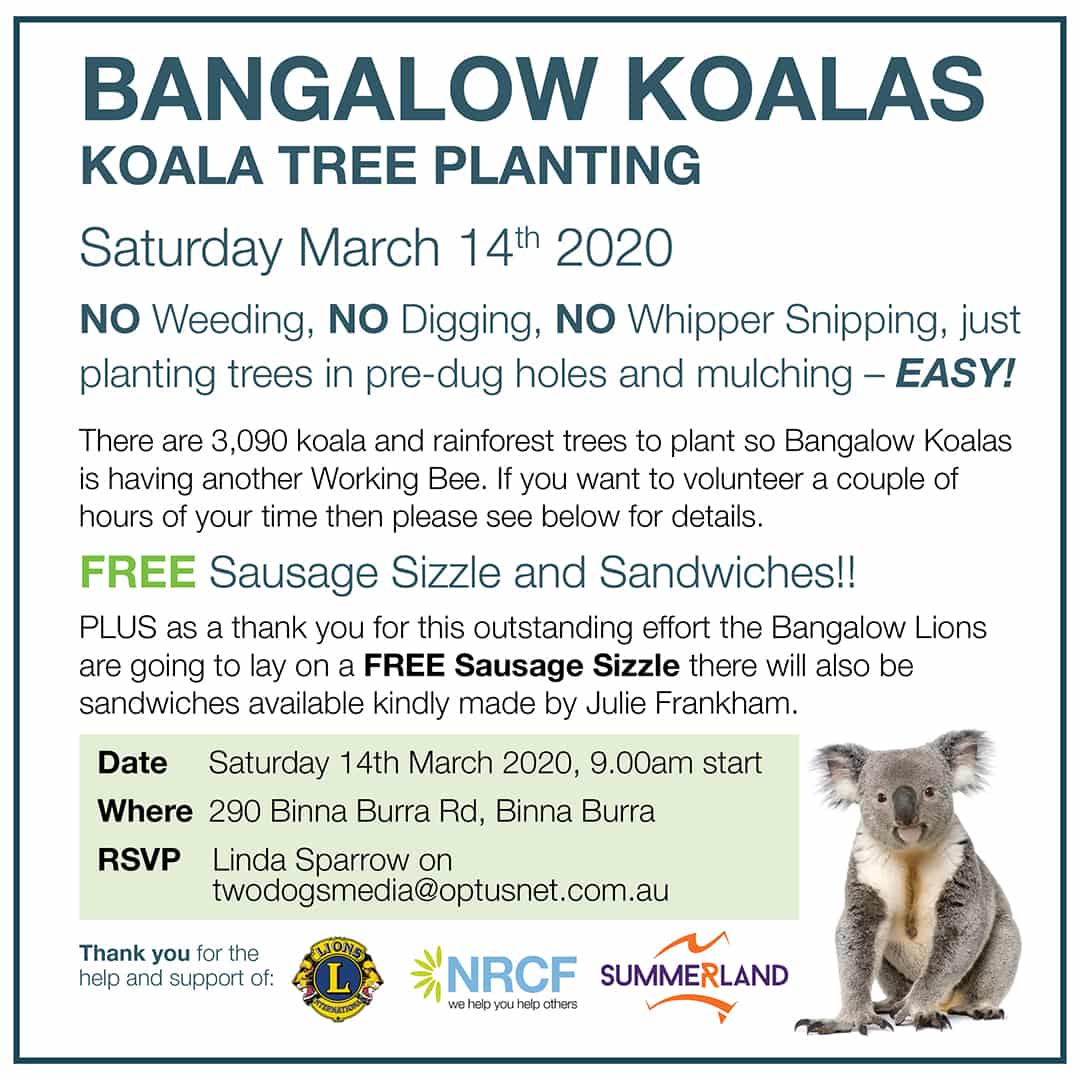 Bangalow Tree Planting 14 March 2020
9am, Saturday 14 March, 2020
Binna Burra NSW
RSVP: twodogsmedia@optusnet.com.au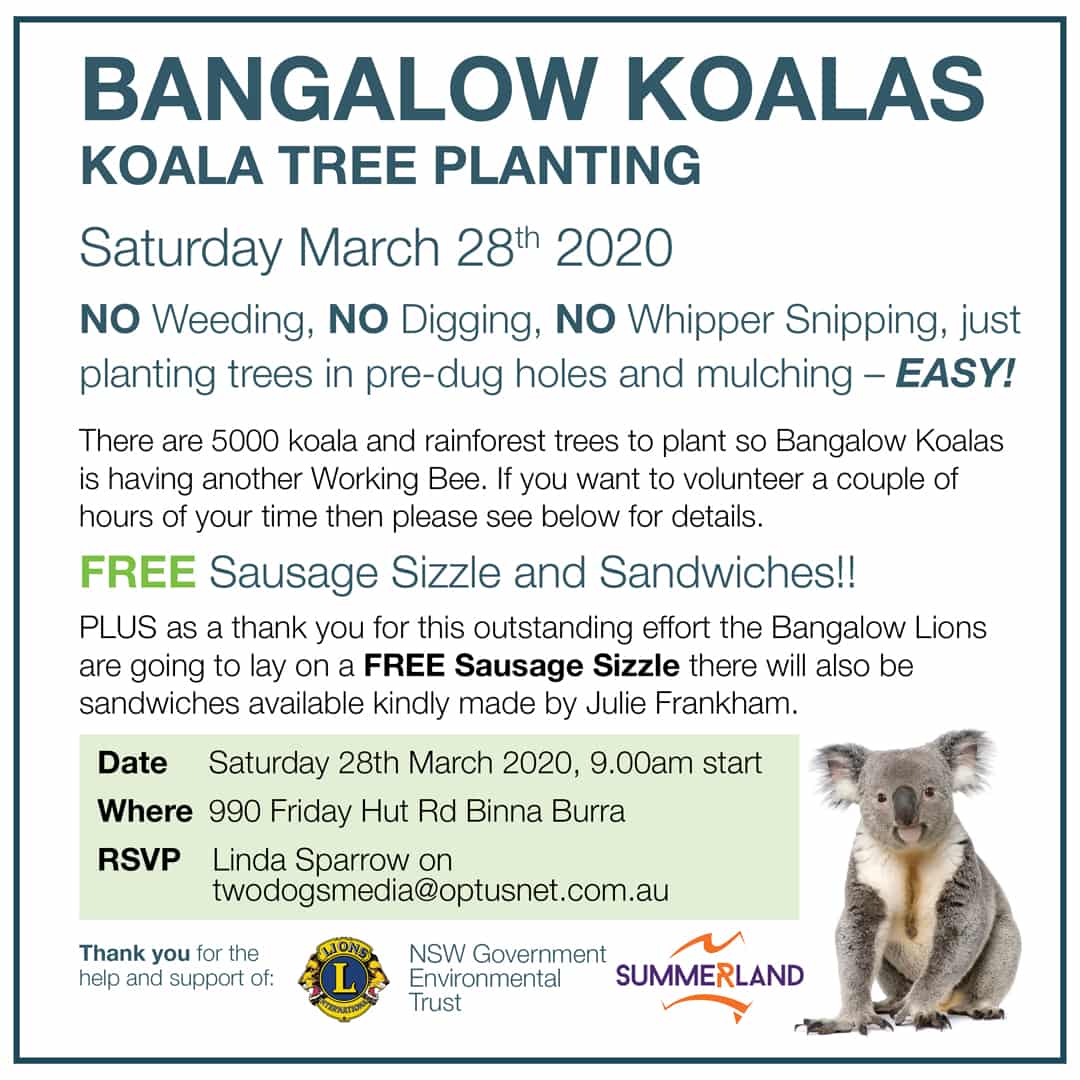 Bangalow Koalas Tree Planting 28 March 2020
9am, Saturday March 28, 2020
Binna Burra NSW
RSVP: twodogsmedia@optusnet.com.au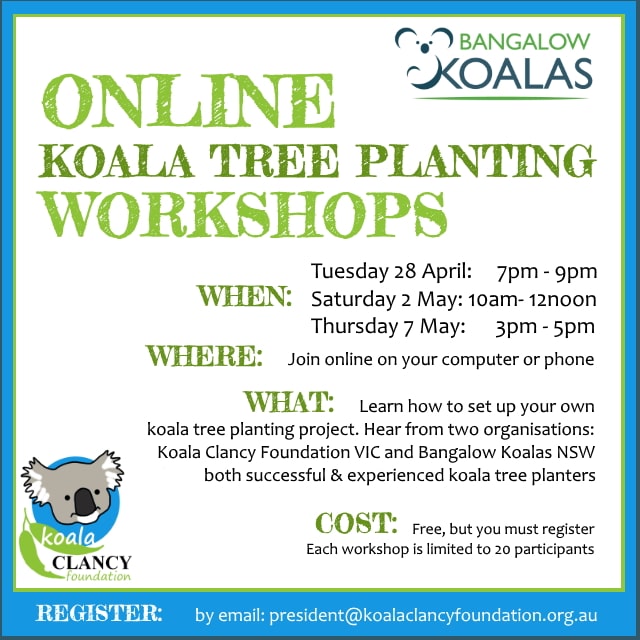 Online Tree Planting Workshops
UPDATE: These workshops were very productive. Over 50 people participated from all over NSW, QLD & VIC. We hope to run these again in 2021.
..
Learn how to set up your own koala tree planting project.
Hear from two organisations: Koala Clancy Foundation VIC and Bangalow Koalas NSW, both successful & experienced koala tree planters .
Tuesday 28 April 7-9pm
Saturday 2 May 10am-12
Thursday 7 May 3-5pm
Cost: free, but you must register to receive the zoom meeting details.
Workshop is limited to 20 participants. Representatives of tree planting, animal welfare and conservation groups only.
Register by emailing Janine: president@koalaclancyfoundation.org.au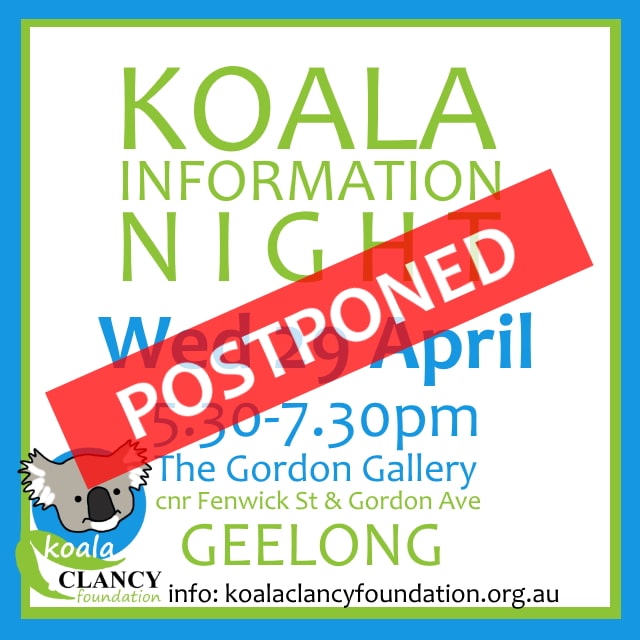 Koala Information event featuring Victoria's leading koala expert, Dr Desley Whisson.
When (we will wait until restrictions lift to announce): possibly Wednesday 29 July, 2020 5.30 to 7.30pm
Where: The Gordon Gallery, corner Fenwick St & Gordon Ave, Geelong
Cost: free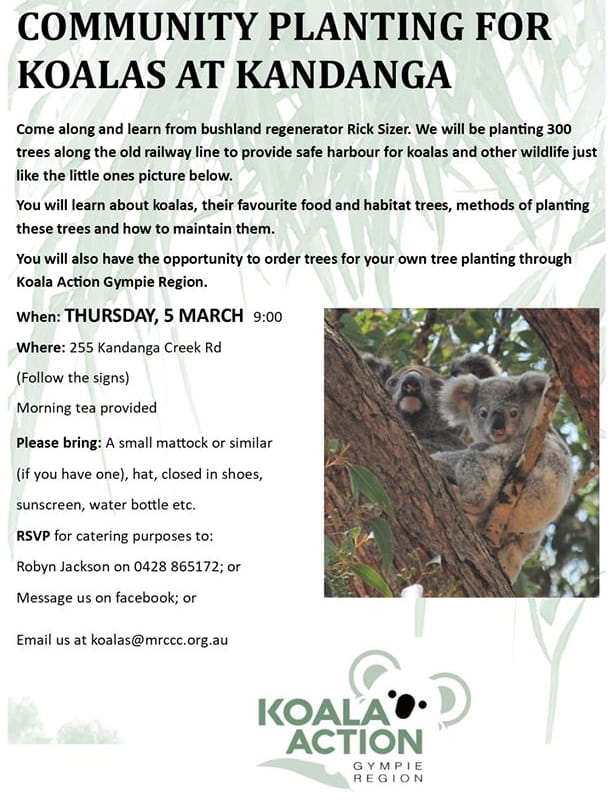 Koala Tree Planting Gympie 5 March 2020
Thursday 5 March, 2020
Kandanga, Qld
RSVP: koalas@mrccc.org.au
Past Wild Koala Day Events: 2019
Past Wild Koala Day Events: 2018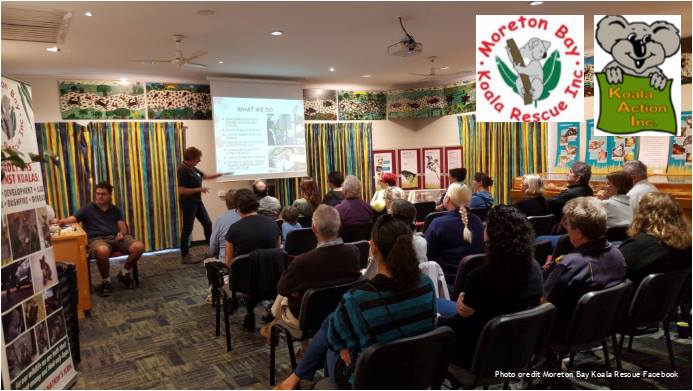 Join us at this free community event to learn about the wild koalas of the Moreton Bay Region. Hear from expert presenters who have dedicated their lives to rescuing, caring, and protecting our national icon. Learn what you can do to assist your koala neighbours, and even participate in a rescue induction if you are wondering if you can step up and do even more. Presentations by Koala Action Inc, Endeavour Veterinary Ecology and Moreton Bay Koala Rescue Inc.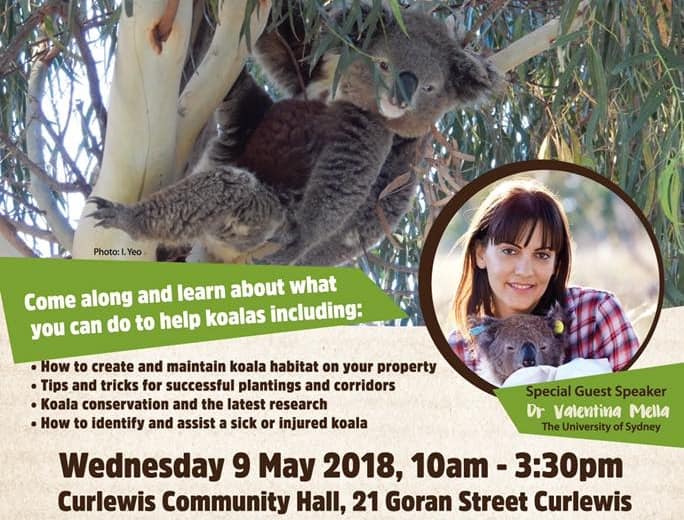 KOALA HABITAT FIELD DAY Wednesday 9 May 2018
Come along and learn about what you can do to help koalas.
Curlewis Community Hall 10am – 3.30pm
RSVP to Lana Andrews 0407 885105 or lana@tria.org.au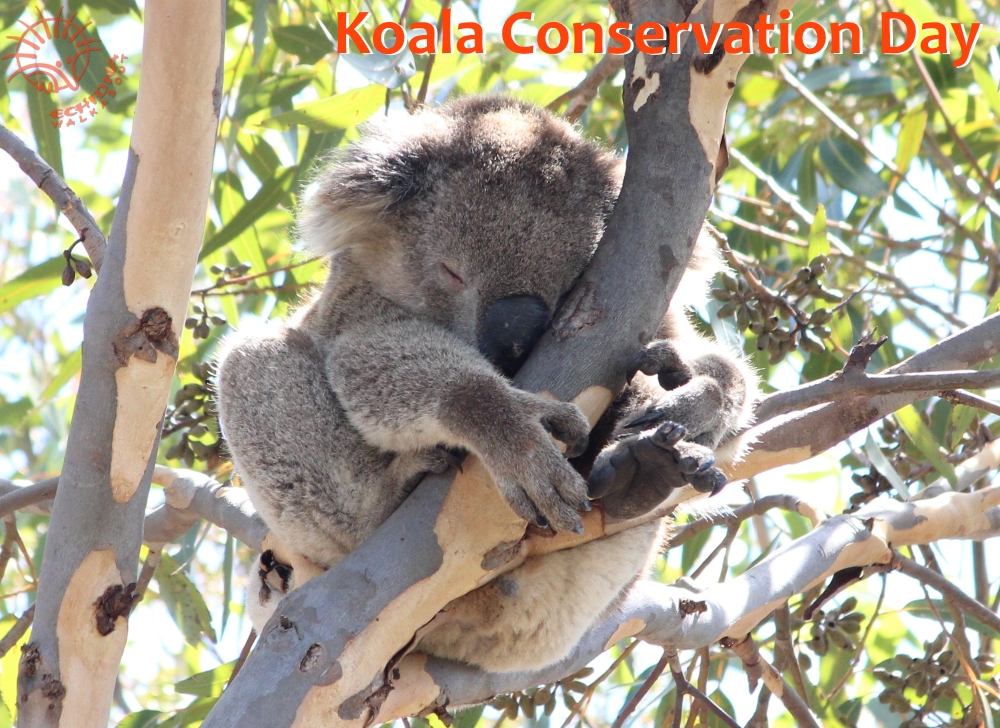 A very special Koala Conservation Day to celebrate Wild Koala Day with the koala that started it all: Koala Clancy! There will be cakes, there will be fun, there will be koalas to see and weeds to remove!  Cost: $30 adults.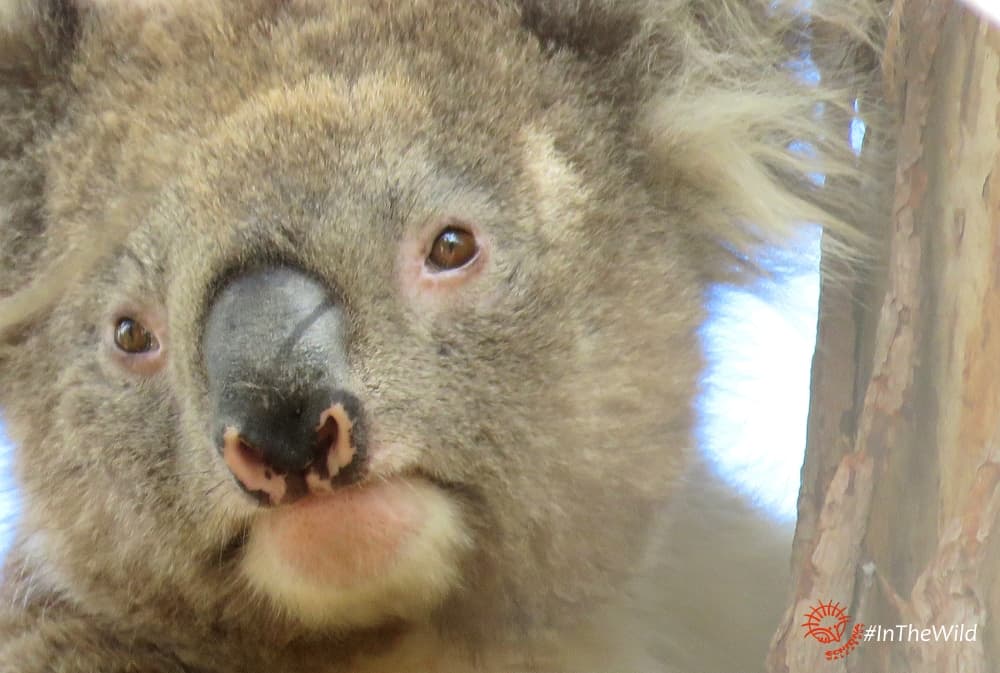 Just a bit of fun: 3 male koalas are vying for the top job in the You Yangs right now.  Read about each of them and vote for the one who deserves to be King Koala of the You Yangs!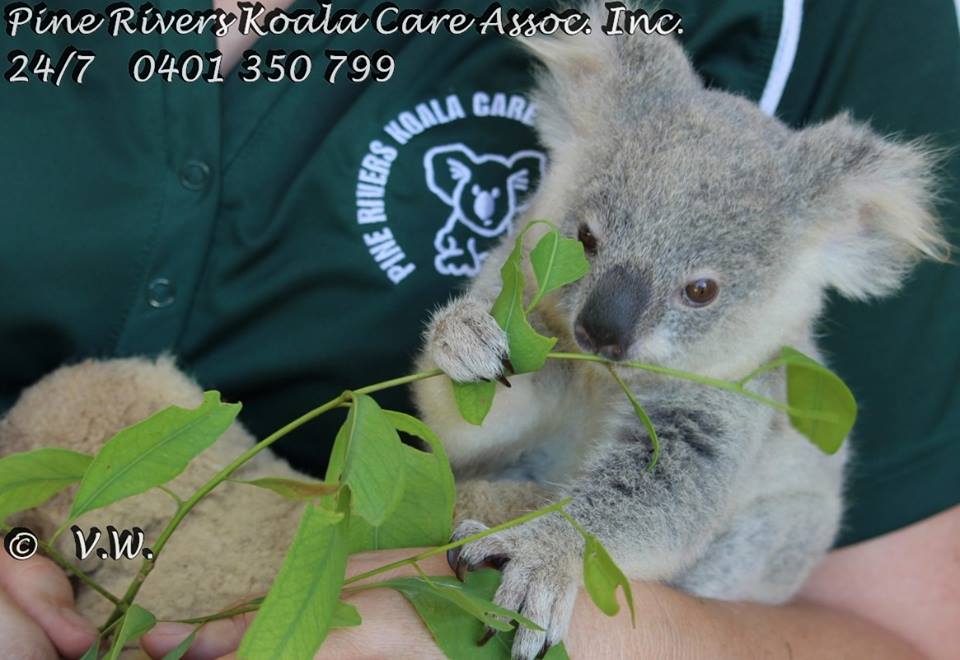 After last years amazingly successful event, We will be holding another Wild Koala Day on 6th May 2018 at Old Petrie Town.
Sunday, May 6 at 8 AM – 2 PM
Old Petrie Town Dayboro Rd Whiteside QLD
Past Wild Koala Day Events: 2017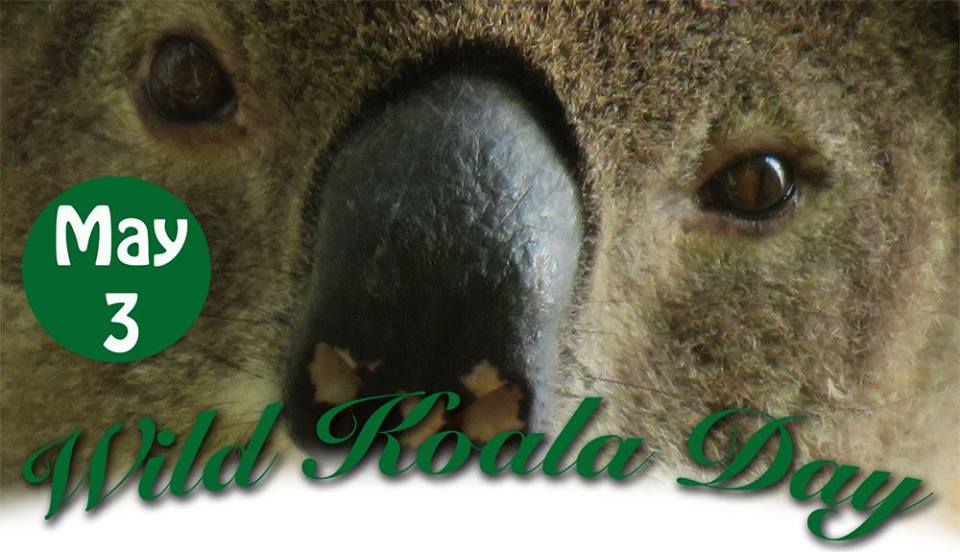 WILD WALK AND WEED
Thursday May 3, 2018
9.30 am until Midday
Get out in the fresh air
Meet Jet the scat dog
A drone demo by Luke
David will talk about all things green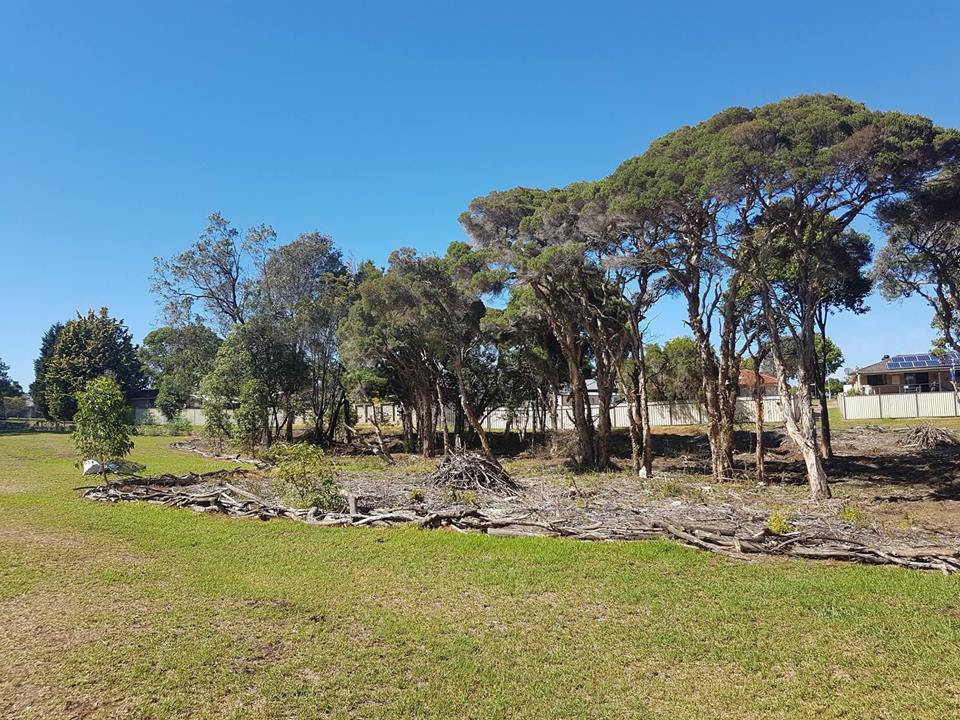 The Smiths Creek Bushcare Group in partnership with Council, Conservation Volunteers Australia and the NSW Government invites you to plant a tree to help enhance koala habitat in Smiths Creek Reserve.
Join us from 8am to help plant and hear all about the great grant program the group is involved in as well as how you can help.
Participants will then be treated to a sausage sizzle as the groups way of saying thanks!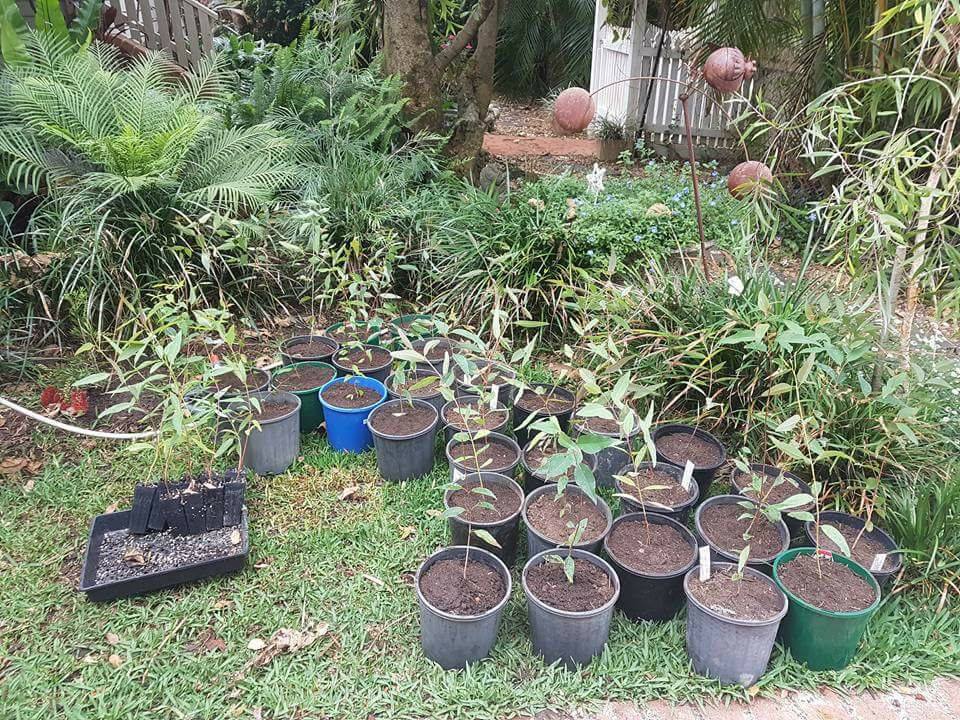 Plant koala trees for the future! Sunday February 11 9am to 1pm, Bangalow, NSW.
This Wild Koala Day event was enormously successful and received media coverage.

Wild Koala Day May 3rd
ALL MONEY RAISED GOES TO KOALAS
A day to celebrate wild koalas and protect their habitats to raise awareness of endangered koalas and their threatened natural habitat
Be a super hero for Koalas ❤️🐨❤️
I will be uploading 15 beautifully handmade koalas & Kangaroos plus lovely beautiful handmade Painted bags
Auction closes 7pm May 3rd 2018
❤️🐨🍃AND GOOD LUCK ❤️🐨🍃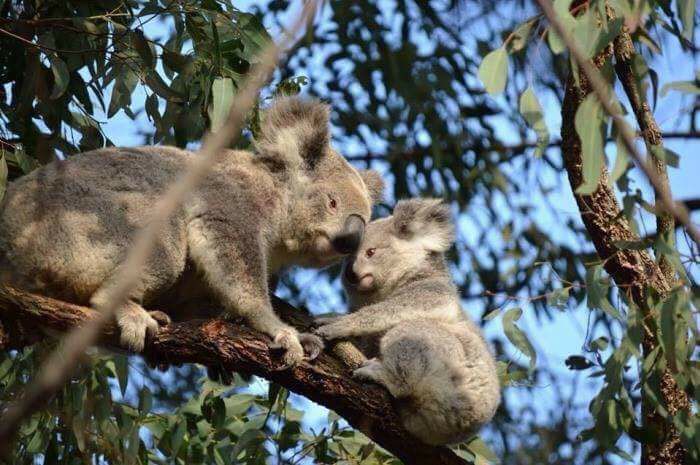 In celebration of #wildkoaladay join us Monday 8th of May 6:30pm Douglas Park for a talk on what we can do to help our #dropbears from dropping in on us and what to do when they do pop over unannounced, by Ricardo from Help Save the Wildlife and Bushlands in Campbelltown. Call Sophie 0418742429 for more info.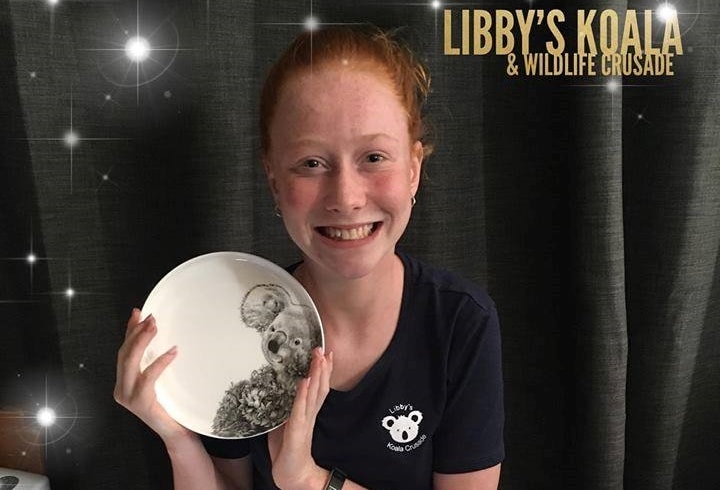 REMEMBER- BUY ON MAY 3rd where 50% of all profits of sales of Marini Ferlazzo AUSTRALIANA products will be donated to Libby's Koala & Wildlife Crusade!
PLEASE visit the website to start your wish listhttps://www.mariniferlazzo.com.au
PLEASE RSVP so that you will get a reminder to shop on Thursday May 3rd- #WildKoalaDay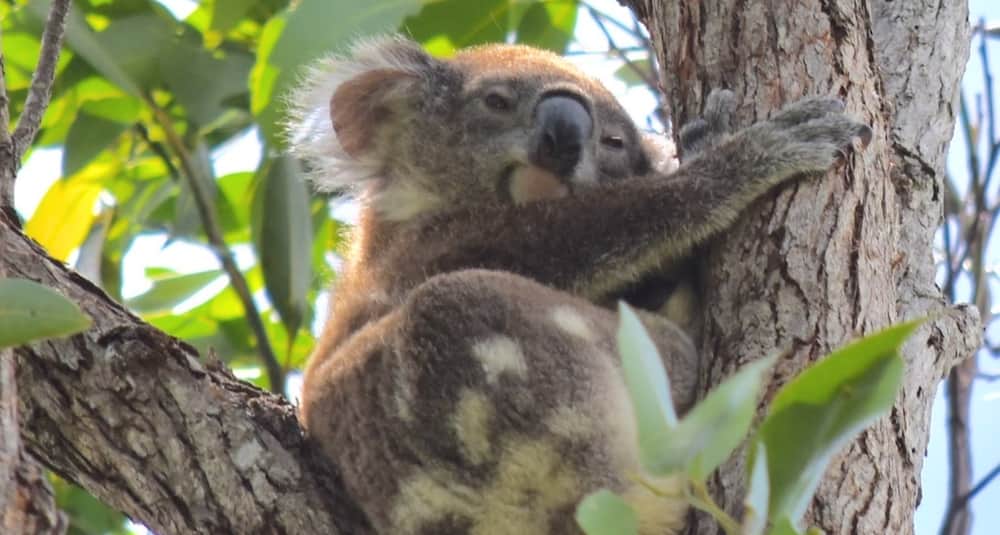 In Honour of Wild Koala Week we are hosting our 3rd Wild Koala Day Walk in Noosa National Park on Sunday 29th April at 9am. Bring your koala spotting eyes, a water bottle, a hat and sunscreen and come enjoy the morning with us.
The walk will be led by our local author, photographer and spotter extraordinaire Bernard Jean.
Last year we had over 50 people attend this walk and we hope to have a good turnout again this year!