by Bernard Jean
Day 4/10
Fourth day out of 10 of posting the story and photos of a beloved wild koala from Noosa National Park (NNP), before International Wild Koala Day, May 3rd, 2020.
Today we'll explore the 2015 photos of Mornington in Tea Tree Bay (TTB), Noosa National Park.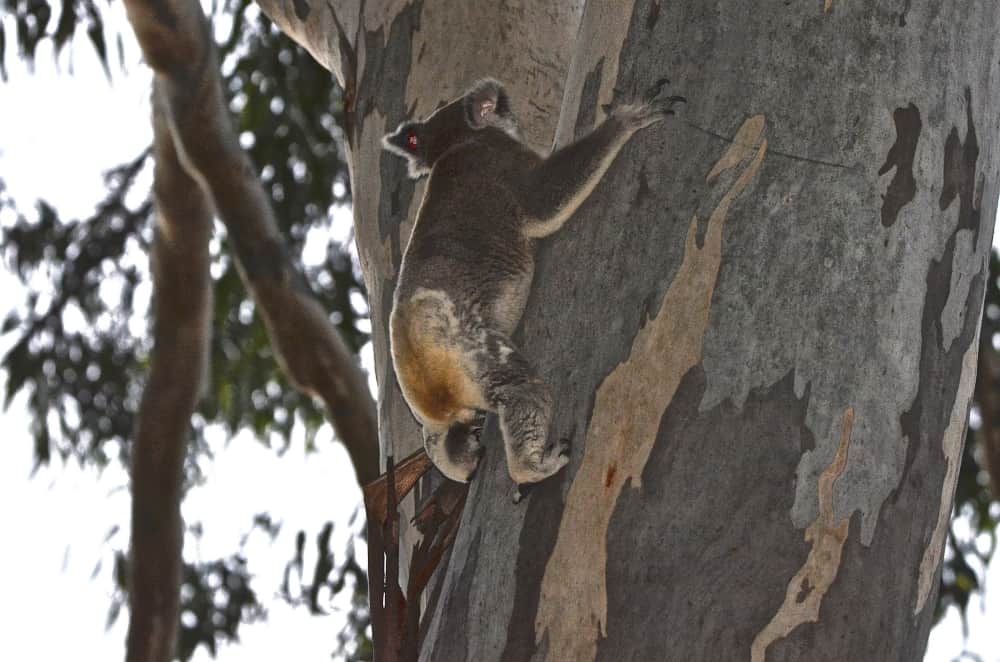 ..
Sightings were from: 31/01, 15/02, 04/03 and 12/03, then he disappeared for 3 years and 5 months, nowhere to be seen, to my knowledge.
I am joining photos of his preferred territory, Tea Tree Bay. It is a wonderful little beach that is a haven for koalas but also for sunbathers, swimmers and surfers. Most of the koalas I have sighted in Noosa National Park have been spotted in TTB, around the Coastal Walk, on the ocean side or on the hillside. Gorgeous at sunset and all trees have a view on the ocean!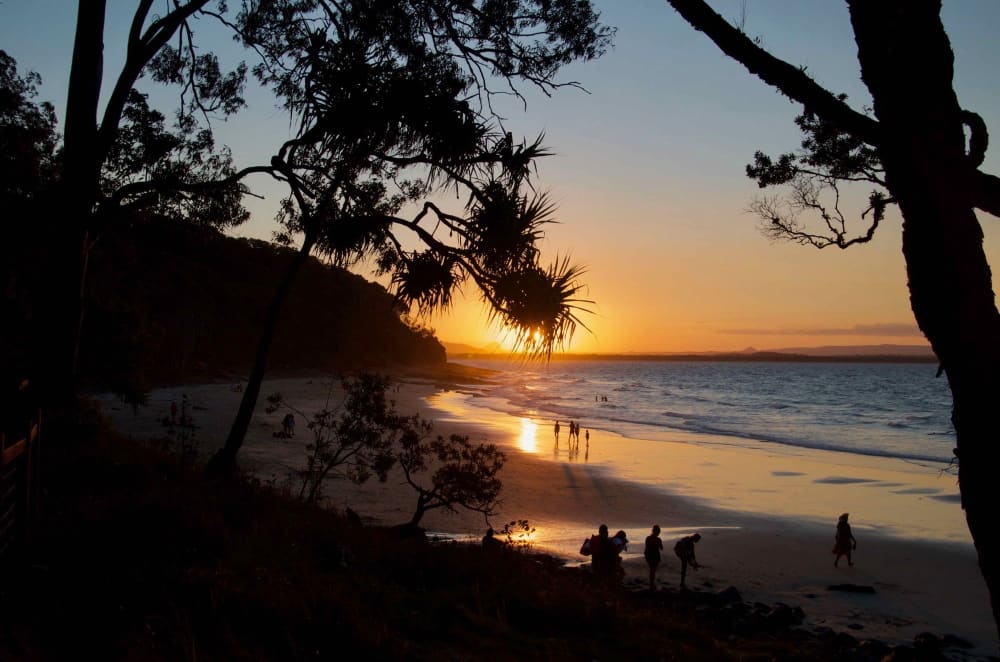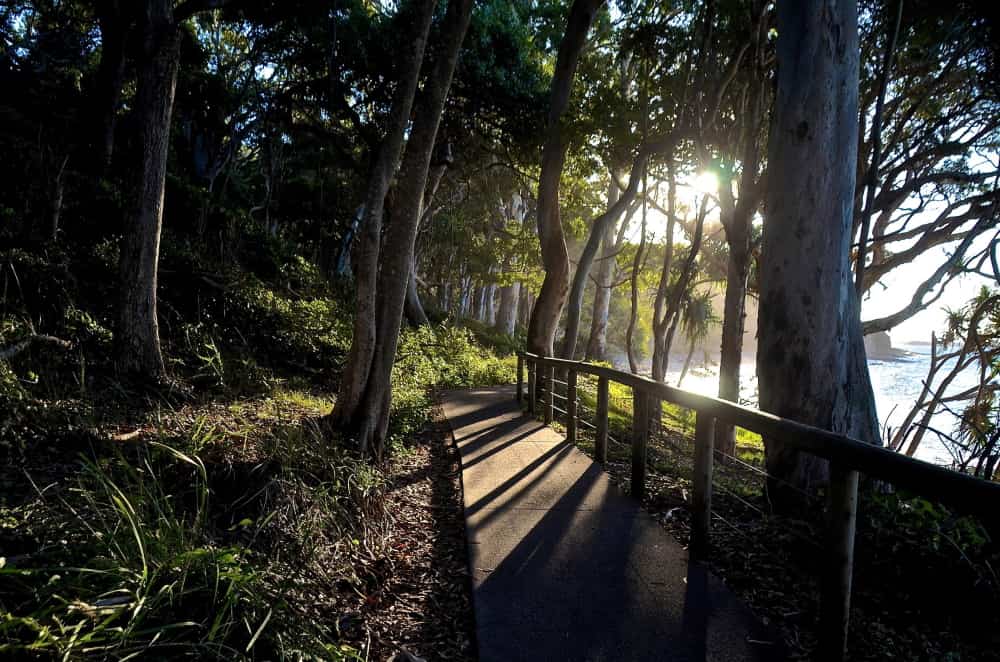 ..
There are many tracks around for them to easily change tree, which they do mostly after sunset or at dawn but also sometimes during the day.
There are plenty of koala food trees around TTB, large blue gum trees and swamp mahogany trees amongst others and also of course tea trees. During the hot days of summer they can enjoy the sea breeze and even watch surfers as I witnessed once late koala Cuddles doing, as his head was moving in the same direction as the surfer who was progressing with the wave!
Mornington seems to have a preference for swamp mahogany trees. He was often seen in one of them around post #4 in the clearing that joins the Coastal walk to the emergency service road.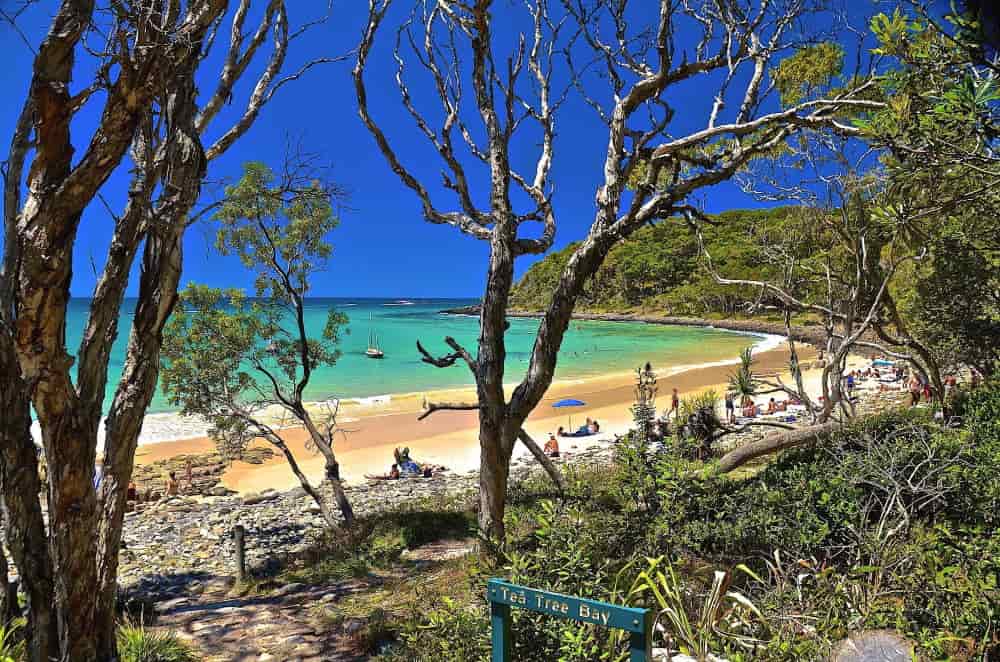 ..
Many visitors and tourists from all over the world are walking this track and it is the most popular in the Park. Most of them want to see a koala (often their first!) in the wild and there are some Sustainable Koala Watching Guidelines that were developed by Janine Duffy, President of the Koala Clancy Foundation and founder of Echidna Walkabout Nature Tours to watch them safely and to avoid them getting stressed. At Queensland Koala Crusaders we are developing a pamphlet that will be soon distributed to all tourist venues around Noosa and also at the entrance of the Park, stating koala facts and these guidelines.
1. NEVER TOUCH THE TREE A KOALA IS SITTING IN, as it is a form a trespass that could come from one of their predators, goannas or even man.
2. MAINTAIN A DISTANCE OF 10 METERS (HORIZONTAL) FROM ANY WILD KOALA, unless of course if the koala moves closer to you in which case you have to stay still and silent to avoid stressing him/her.
3. DO NOT SURROUND A KOALA TREE, especially if he/she climbs down to change tree. Leave enough space on one side of the tree.
4. AVOID EXCESSIVE MOVEMENT OR NOISE AROUND WILD KOALAS for the obvious reason of reducing their stress.
5. DO NOT TRY TO GET THE KOALA'S ATTENTION BY MAKING NOISES OR THROWING THINGS AT HIM/HER. They need to rest a lot to digest their food
I have added guidelines 6. and 7. very relevant to Noosa National Park where our poor koala Teadoro was mauled by a dog in TTB, reported only 3 days after and did not survive.
6. A KOALA WHICH DOESN'T MOVE ON THE GROUND IS A SICK OR INJURED KOALA. Please call your local rescue group ASAP to have it rescued to be checked up.
7. DOGS ARE STRICTLY FORBIDDEN IN NATIONAL PARKS. Always keep your dog on a leash in other areas, especially if it is a known koala habitat
On some of the photos you can see how impressive Mornington's claws are. When we do a rescue we are very careful not to be scratched or even bitten by them, as their instinctive reaction is to defend themselves from us, an eventual predator. Gloves and thick towels are very much advised to grab them.
I also included a photo of his nose pattern and photos of the coastal track and the trees around post #4. Also watch this photo where it looks like he has grown a tail… 🙂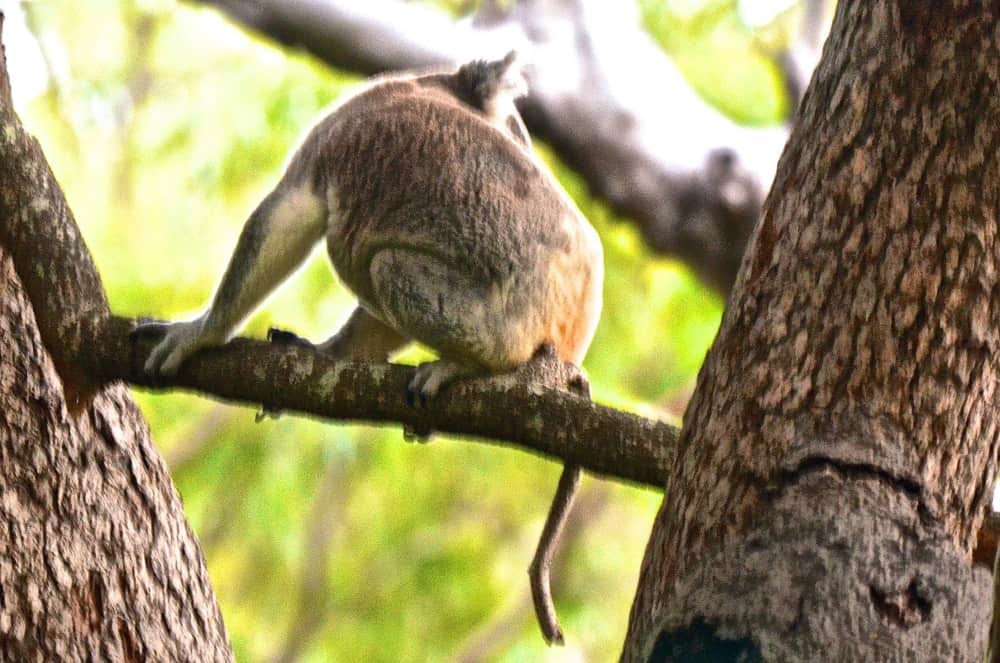 ..
Have another beautiful day and see you again tomorrow for photos of day 5.
Bernard Jean❤️?
Queensland Koala Crusaders
Noosa Koala Sightings