by Bernard Jean
Day 2/10
Today is a very special day where, due to the isolation precautions Australians and New Zealanders celebrated their veterans by commemorating an emotional ANZAC Day from their driveway from 6am.
It is also the second day out of 10 of posting the story and photos of a beloved wild koala from Noosa National Park (NNP), before International Wild Koala Day, May 3rd, 2020.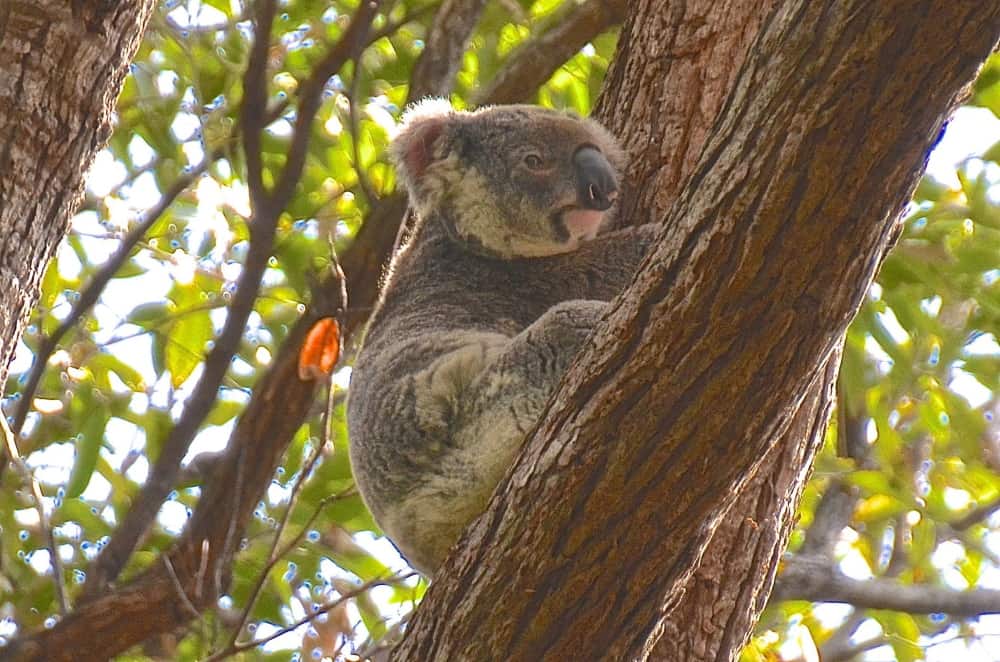 Today we'll explore some 2014 photos of this koala that was recognized by Koala Rescue Queensland as being called Mornington.
He was rescued on 19/05/2014, checked at Australia Zoo Wildlife Hospital (AZWH), got the all clear, was aged as 4 year old, got red tag #2083 fitted in his left ear and was released to NNP the day after.
All the photos here were taken at Tea Tree Bay (TTB) after his release, mostly around post #4 in the clearing that joins the Coastal walk to the emergency service road.
Sightings here were from: 07/09, 28/09, 03/10 and 24/10. You can see the hint of a red tag in his left ear and on one photo the marks on his back where he was shaved for his examination at AZWH. Around these dates male koala Cuddles was all around the place in TTB and females Koolah and Aggie were starting their approach.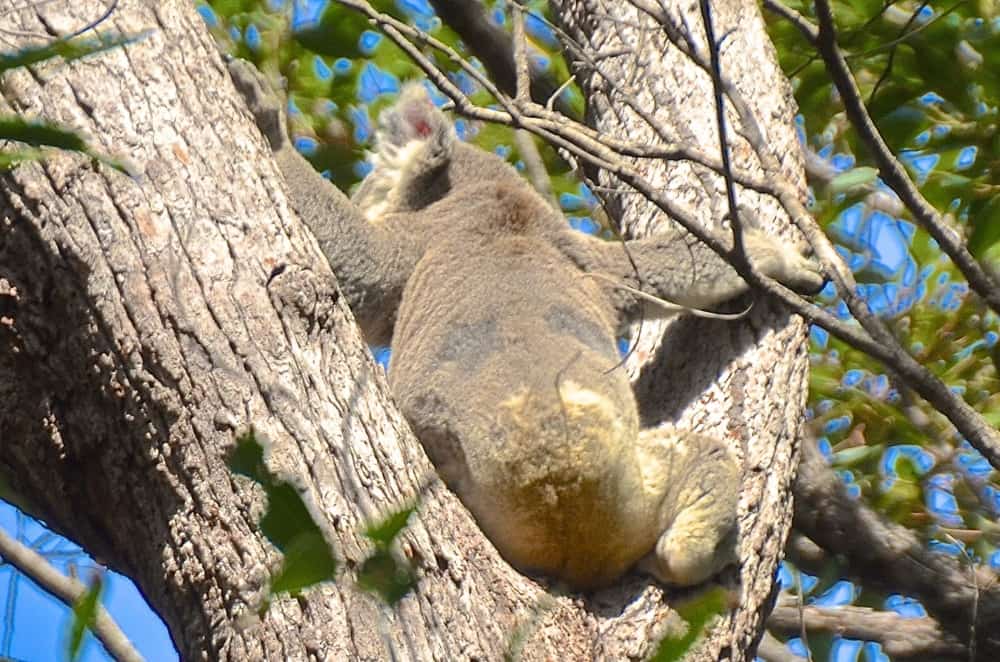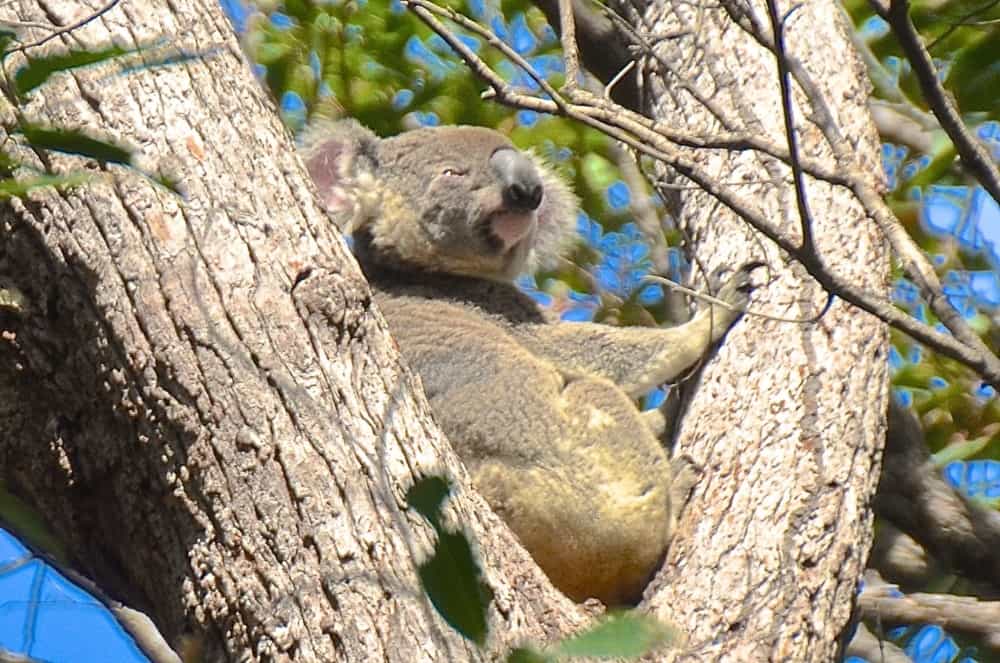 Why some photos are better than others?  Many reasons: the quality of the camera, the quality of the lens/zoom, how high or hidden the koala is in the tree, the weather, light and time of the day and of course the ability or even the mood of the photographer! 😉
How is the age of a koala calculated? By the level of wear of their molar and premolar wear. The whiter dentine, the older.
Why are koalas ear-tagged? So they can be identified in the future and their locations can be tracked. They are given a light sedative at the wildlife hospital so they don't feel it and each koala has their own specific number. Each wildlife hospital has their own colour and numbering. In our region, koalas that have been treated at AZWH have a red tag fitted in the left ear if they are male and in the right ear if they are female (because of course females are always right!). Koalas treated at Brisbane RSPCA Wacol Wildlife Hospital have a yellow tag. A NNP koala called Teadoro had a black tag #K0007 and we used to call him our James Bond. Some of these tags even have a phone number on the external side. In some hospitals koalas are even micro chipped. It can be expected that in the very near future some of these tags will be replaced by a chip that will be able to trigger road-warning signs. An application is currently being developed that we'll be able to download on our mobiles where that chip will tell us all about a koala spotted in the wild nearby! Exciting news, aren't they?!
Have a nice day and see you tomorrow for photos of day 3.
For the Australians and New-Zealanders amongst us, have a beautiful ANZAC Day.
Bernard Jean ❤️?
Queensland Koala Crusaders
Noosa Koala Sightings