Media releases & resources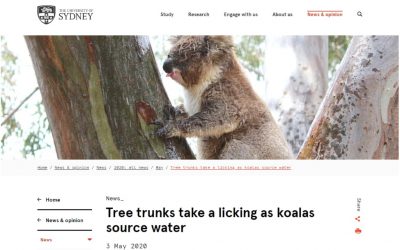 The University of Sydney have released their latest koala publication on Wild Koala Day. The paper, by Dr Valentina Mella collates observations made in the You Yangs, VIC by Echidna Walkabout & Koala Clancy Foundation, and from the Liverpool Plains, NSW. Read...
Wild Koala Day in the news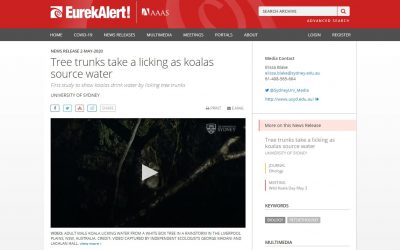 Respected scientific news agency EurekAlert have published the University of Sydney's latest koala research, featuring observations by Koala Clancy Foundation/Echidna Walkabout.  More here: https://www.eurekalert.org/pub_releases/2020-05/uos-ttt050120.php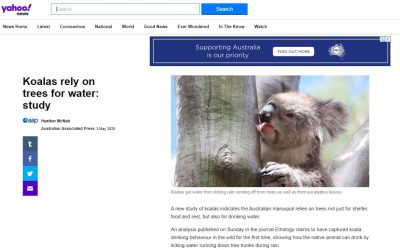 Wild Koala Day mentioned as part of Sydney University koala study on Yahoo news Read more here: https://au.news.yahoo.com/koalas-rely-trees-water-study-230007849--spt.html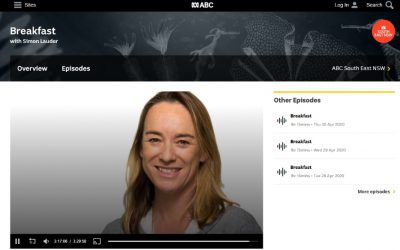 LINK TO RADIO INTERVIEW RECORDING 1st May 2020 Below is the link to our 1st May 2020 interview with Sophie Longden on ABC South East Radio leading up to Wild Koala Day. This is the full 3.5 hour breakfast program. Our interview is very late, so move the cursor along...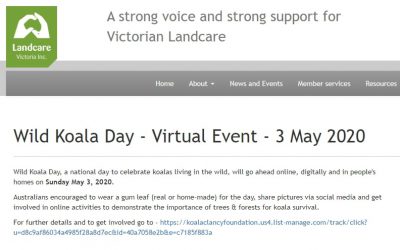 Landcare Victoria have an entry for Wild Koala Day on their website. Read more: http://lvi.org.au/latest-news/member-news/wild-koala-day-%E2%80%93-virtual-event-3-may-2020/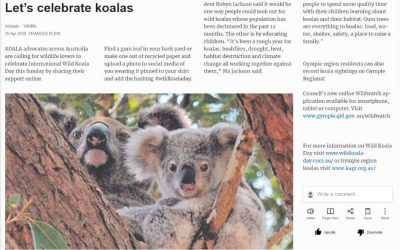 Congratulations to the team at Koala Action Gympie for securing this article in the Gympie Times. Read more: https://www.pressreader.com/australia/the-gympie-times/20200429/281582357784359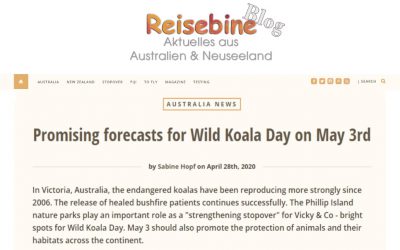 Wild koala day mentioned in this German travel blog. Read more: https://www.reisebineblog.de/20471/vielversprechende-prognosen-zum-wild-koala-day-am-3-mai/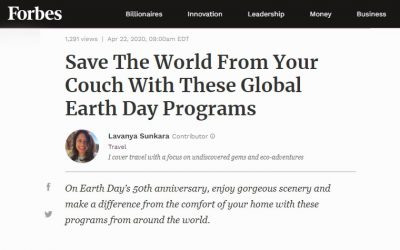 Wild Koala Day was mentioned in Forbes (global business news) as an activity to "Save The World From Your Couch" Read the rest of the article here: Forbes Save The World From Your Couch article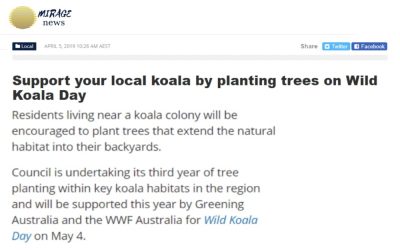 Mirage News (Wollongong) NSW ran this great story on April 5, 2019 about Wild Koala Day tree planting at Campbelltown. Full article here: https://www.miragenews.com/support-your-local-koala-by-planting-trees-on-wild-koala-day/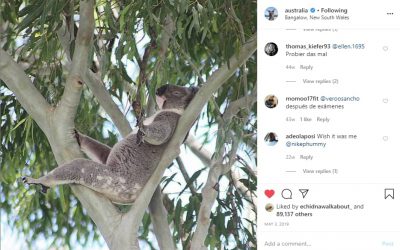 Wow 89K likes on this terrific pic from Bangalow Koalas! See the post here: https://www.instagram.com/p/Bw-JoefoRod/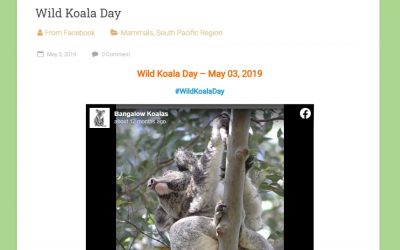 Read more here: https://www.wildlifearoundtheworld.com/wild-koala-day-2/
Contact for media enquiries: 
Janine Duffy
President, Koala Clancy Foundation
president@koalaclancyfoundation.org.au
0427 808 747 (please send SMS first so I know to answer promptly)